Turf Moor, Burnley Football Club
Oil on canvas
80cm x 60cm
The request to do this painting came out of the blue. It's a gift for a Burnley fan on a very significant birthday.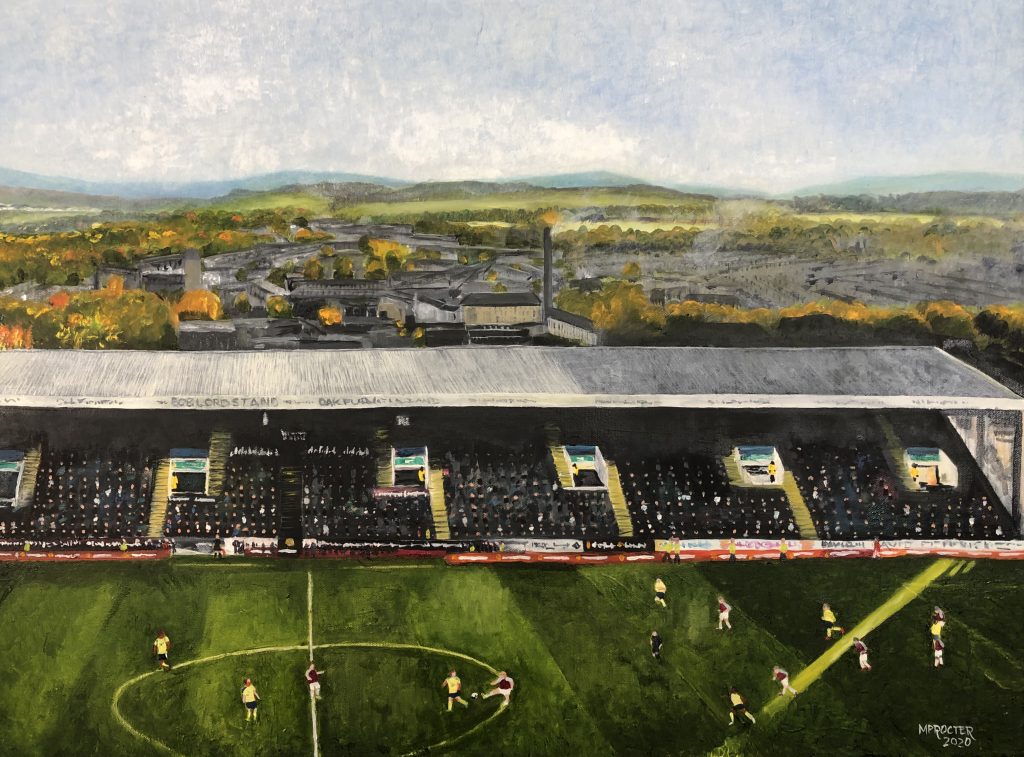 When I put this image on Twitter I received a lot of 'likes' (including from one of Burnley's most famous fans, Alastair Campbell) and a few requests for copies, prints etc. All of which I turned down. Several months later a Burnley fan and author contacted me to ask my permission to use it as an illustration on the cover of his new book; I gave him permission to use it at no cost.
I'm fairly sure that the three portraits which look like clever paintings are actually produced in Photoshop or a similar app which converts photos to 'paintings'. Below the cover there's an example I've done on my phone of Sean Dyche, Burnley manager, to show how easy it is!